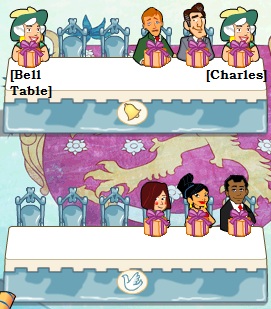 Stage 1
Your very first guest, Barbara [Bell Table] will always have a reseat request as soon as you take her gift.
Seat the first seven guests as shown, then take Barbara's gift. Reseat her, but NOT in the middle of a group of 3 empty seats! Put her at the end, or next to Madison/Bob.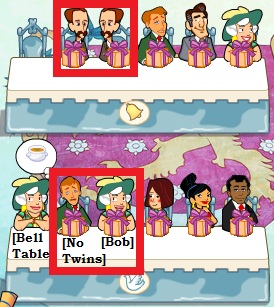 Stage 2
After moving Barbara in Stage 1, you have a set of 3 empty seats, and a set of 2 empty seats. Put the Twins in one, and Bob [No Twins], and Barbara [Bob] in the other.
Make Grandpa wait for Group 2. You want that last empty seat for reseat requests.